Quick And Easy Tips To Dress Your Sofa
Fri, 22 Oct 2021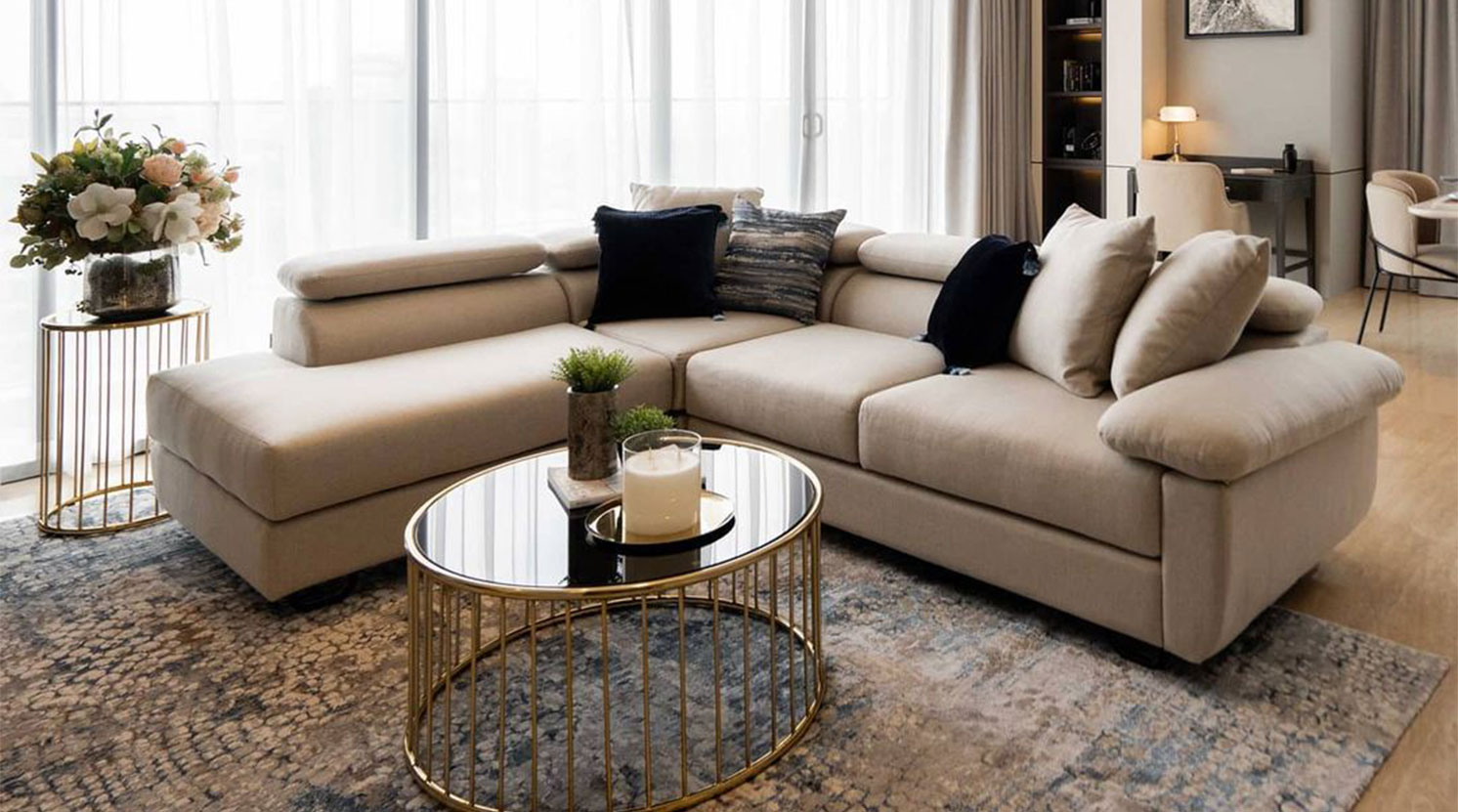 Ever stepped into a show flat unit and wondered how the interiors look so effortlessly gorgeous? The positioning of the vases, photo frames and mirrors all seem so perfect. We asked our designer friends how they did it so you can dress your sofa easily.


Throw Cushions
Oh the wonders of throw cushions! These are small decorative pillows made from a wide range of textiles easily deployed by designers to quickly dress the most conventional of sofas. These pillows and cushions may look like a mini bolster and used to support the neck and back of the user.

Throws + Afghans


Grande Motorised Leather Recliner Sofa with High Backrests

You may have wondered why blankets are commonly left on sofas in magazines. These are not blankets, but rather, smaller pieces of textile known as throws. They are mainly decorative and can also be used to keep warm.
Afghans, in general, are pieces of woven textiles that are usually knitted or crocheted. They add interesting textural elements to an otherwise simple looking couch.
Lie these throw blankets diagonally across the seats of the sofa and drape the ends over arm rests. If the sofa is visible from the back (as opposed to against the wall), hang the throws over the head rest to create a gorgeous focal element sure to attract compliments.


Side tables / Coffee tables
The addition of side tables or coffee tables immediately enhances the living area and makes it more practical. We know that not every home has space for a full-fledged dedicated coffee table so it is also common for owners of petite living rooms to use side tables as coffee tables.


Dansk Coffee Table

The Dansk nesting tables allow overlap of surfaces to minimise its footprint in space constrained areas.
Simply leave some browsing magazines, vases, flowers or candles on top of the side table and voila, you now have a stylish 'lived-in' look, right from the magazine. 

Positioning of Throw Cushions
Symmetrical positioning - This involves placing 2 throws on each end of the sofa. They should be preferably the same colour/ pattern. If the patterns are different (as pictured), place them in perfect symmetry to conjure a welcoming and inviting feel to the home user.


Cellini Korus sectional leather sofa with adjustable headrest and symmetrical positioning of throw cushions.
 
Asymmetrical positioning - 
The rule of 3 (or odd numbers) is another simple guide that professional designers follow. It is used in asymmetrical positioning of accessories. The logic is that groups of 3 (or 5,7,9) look natural and are appealing to the eye.
Experiment with the following asymmetrical positions
2 cushions on one side + 1 on the other side. Cellini Luceo L-shape fabric sofa with wooden storage arm


2 cushions on one side. Cellini Homer motorised fabric recliner sofa with USB ports and high backrest
Simply by leaving one accent cushion on one end. Cellini Tres leather sofa with high backrest
Colour Selection
Analogous colours are colour groupings which are close and are similar to each other. They are used by professionals to express cohesion, consistency and uniformity with each other. Use the colour wheel and identify the base colour of your sofa, then select the colour of your throw based on the neighboring analogous colours.


image credit

 
Pro Tip - Analogous coloured throws are best used with symmetrical positions (refer to the above) to create a monochromatic colour harmony.

Complementary colours are colours opposite of each other on the colour wheel. They contrast each other to create a vivid and energizing look. (Eg Red - Green, Blue - Yellow/Orange) . Just like the yin and yang, complementary colours create a desired sense of balance while being vastly different in hue.


image credit

 
Pro Tip - Complementary coloured throws are best used with asymmetrical positions (refer to the above). They add an element of cheeky youth and vibrancy to the interiors. 

Who knew that by simply adding throws/cushions/side tables the sofa setup is now magazine worthy? You no longer need to go to design school to learn these quick and easy tips. Come visit Cellini showrooms and see how a beautiful sofa is made gorgeous by the above tips.